The summer is fast approaching and we all know what that means, time for a vacation! But with so many options of where to go, it can be hard to decide.
That's why we've compiled a list of the top 5 best places to visit on your summer vacation. So whether you're looking for a place to relax, or a place to adventure, we've got you covered. Check our list of best destinations to visit in summer vacation and choose the one that you want to travel. So, let's begin with it.
Best Destinations to Visit in Summer Vacation
The best time to visit most of the popular tourist destinations is during the summer vacation. The weather is pleasant and the atmosphere is vibrant and full of life. Here are the top 5 best destinations to visit during summer vacation:
Spain
Spain has long been one of the most popular places to visit in the summer. During the summer months, Spain experiences a surge in tourism, so you can expect to share the beach with other vacationers unless you choose an off-the-beaten-track destination. Perhaps consider the surfers' paradise of Cadiz or the gorgeous Granada, known for its Moorish history and architecture.
If you travel to Spain during the summer you can almost guarantee long, sunny days, so it's great for those who want to work up their tan and relax a bit. If you want to go sightseeing, Spain has plenty of historical places and natural wonders to explore. These include the volcanic Parque Natural de Timanfaya in Lanzarote and the Las Medullas Roman gold mine in León. Would you like to visit to Europe this summer? If yes, then, Spain should be at the top of your list.
Visit More : myidtravel
Greece
Greece is one of the best summer vacation destinations thanks to its beautiful islands and amazing historical sites. The legacy of ancient Greek culture has made Greece a popular destination for sightseeing. Still, it's perfect for a laid-back beach getaway. Some of the most popular Greek islands to visit are Corfu, Crete, Santorini and Mykonos, but there are thousands of lesser-known islands to explore.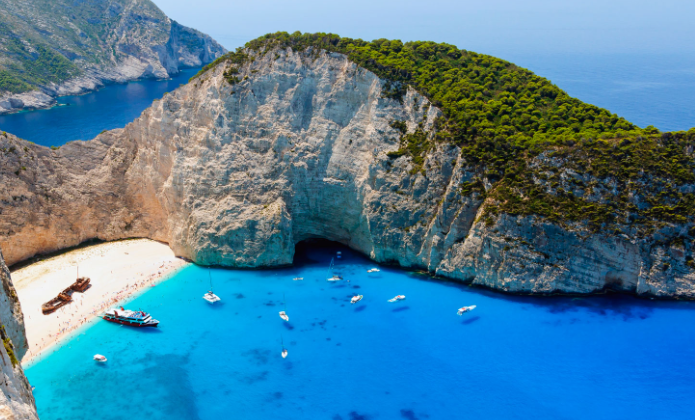 As well as the perfect summer weather, Greece is a foodie's paradise, with its simple yet delicious national cuisine. Expect plenty of fresh produce, rich feta cheese and high-quality olive oil. Even the most modest-looking taverna will surely blow you away with the taste and freshness of Greek food.
The Acropolis of Athens, the sanctuary of Delphi and the ruined temple of Knossos top the list of must-see historical sights, while history buffs are catered for in other ways. With so many destinations to choose from with great weather and warm hospitality, it's no wonder that Greece is one of the best European summer travel destinations.
Portugal
There's a lot to love about Portugal. An incomparable national cuisine, a fascinating history and several vibrant, cosmopolitan cities make Portugal one of the best summer holiday destinations. The summer months bring warm temperatures and sunshine, perfect for enjoying the beaches of the popular Algarve region or the surf of the Atlantic coast. Some of the most popular places to visit in the summer include Cascais, Albufeira and Nazaré.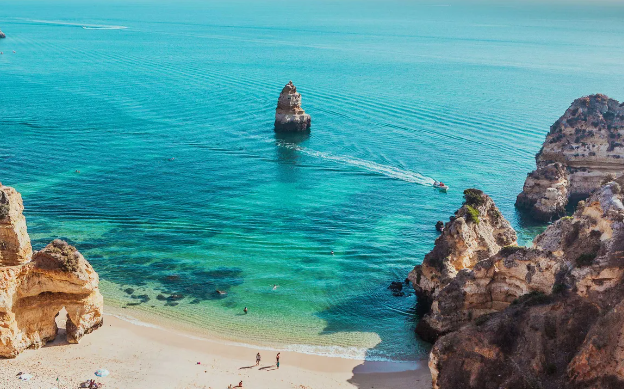 Portugal boasts golden beaches and family-friendly resort towns, but there is much more to discover if you travel to Portugal. Lisbon, the cosmopolitan capital, has historic sights to explore.
Other fantastic places to visit in Portugal include the charming city of Sintra, known for its fairytale architecture, trendy Porto, home to famous wines and the spiritual Fatima.
When it comes to national cuisine, Portugal boasts one of the best. With high-quality seafood, salt cod and famous custard tarts, Portugal is a favorite for foodies. Portugal is an all-around great European travel destination where you can combine cultural pursuits and beach lounging.
Italy
Since many of Rome's best attractions are outside, a visit in the summer puts you in the city at prime time. Excursions to famous ancient sites like the Colosseum and Pantheon are plentiful, but you'll still want to book tickets ahead of time. Rome is an easy city to explore on your own, so the pleasant summer weather makes it a fun place to explore on foot to experience new cuisine or toss a coin in the Trevi Fountain.
You should plan outdoor attractions in advance and save museum visits for inclement weather days. Rome's summer season is popular for tourists, so plan extra time in the itinerary to accommodate lines during sightseeing and book hotels at least six to eight months in advance.
Read also: Things to Do In Ester Island
Canada
Traveling to Canada in the summer is always beautiful, but this is an especially beautiful time to visit Nova Scotia. The peninsula is an outdoor lover's haven, with water activities such as kayaking, rafting and whale watching. Summer hiking gives you full access to Cape Breton Highlands National Park, the Bay of Fundy's Cape Chignecto Coastal Trail, and other trails with ocean-view backdrops.
Flights to Nova Scotia can take off in June, so it's easy to visit the province during the summer. June, July and August have many festivals and are ideal months to see the true culture of the region, where music and local events celebrate Nova Scotia's heritage.